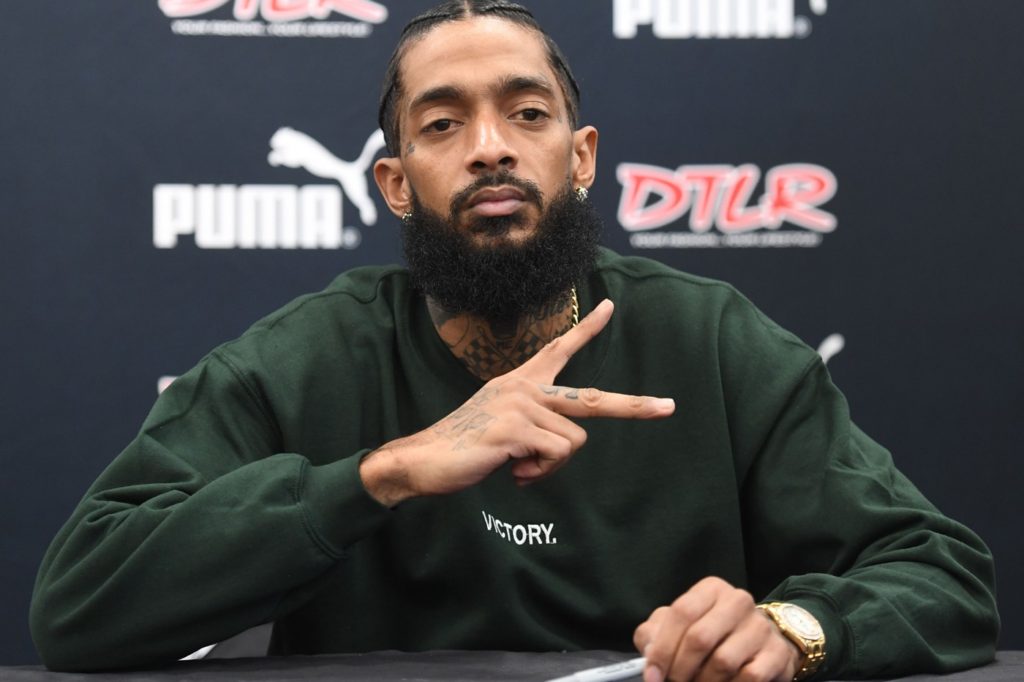 " Sneaker brand Puma is continuing its collaborative efforts with the late Great "Nipsey Hussle". Brand and Marketing Global Director Adam Petrick recently announced the news at the Wall Street Journal Future of Everything Festival.
During a panel with Artist G Eazy, one of PUMA's celebrity endorsers, Petrick explained how they pick the people who represent their brand. "He was somebody that was doing great stuff, and he had this idea about how he could improve the community and how he could push for that," he said. "The concept of working with Nipsey just made sense."
Petrick then touched on the rapper's death and their unfinished partnership, "We had a lot of things that were coming, and hopefully a lot of things we will still do with his estate. We'll work with his family and we'll support his kids." Clarifying that the brand still has a relationship with his family and estate, he added, "We're going to continue to release some product that we've created with him.
We've also got some charity activation's that we'll do to support what he was doing in Crenshaw, and trying to continue the work that he was doing through his foundation.Prior to his untimely death Hussle announced that PUMA and his brand The Marathon Clothing have created a collaborative collection that will drop in Fall 2019.